The New
Xbox Series X
The most powerful Xbox ever is here. Well, almost. Meet the new Xbox Series X, their fastest and most powerful console ever. Even though the Xbox Series X release date isn't confirmed just yet, it'll be here for Christmas 2020. Whilst you wait, you can check out the Xbox Series X specs right here.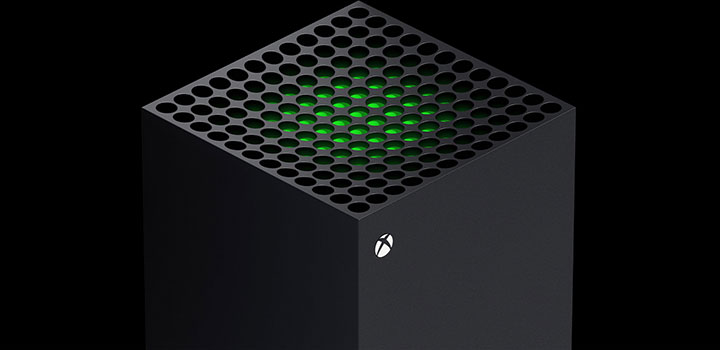 When can I buy Xbox Series X?
The new Xbox isn't available to buy on Fashion World just yet, but it'll be here for Christmas 2020.
What can the Xbox Series X do?
The new Xbox is set to bring a new generation of console gaming. Designed for speed and performance, the Xbox Series X is their most powerful console ever. There's the innovative parallel cooling architecture, split motherboard, storage expansion card, and many other exciting new features.
New speed and performance capabilities
With the groundbreaking combination of hardware, a custom 1TB SSD & CPU and deep software integration, the innovative Xbox Velocity Architecture is designed for speed and performance for richer and more dynamic living worlds.
Optimised playing time
Due to the processing power of the new Xbox console, loading times are set to decrease and gamers can experience optimised playing time. Thanks to Quick Resume, players can also seamlessly switch between multiple titles.
The most powerful console ever
The most powerful Xbox yet, Xbox Series X is powered by a custom designed processor leveraging AMD's latest Zen 2 and RDNA 2 architectures. Built for speed and performance on a chip (SOC), with 12 teraflops of power and compatibility in mind for four generations of games.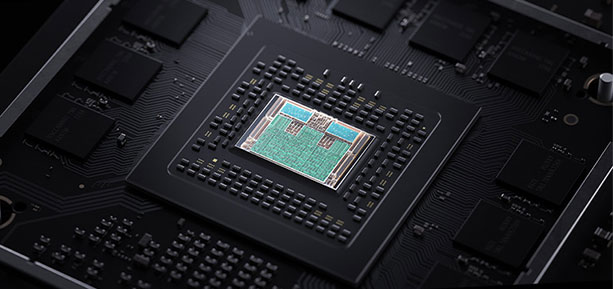 Incredible graphical fidelity
With its parallel cooling architecture, the new Xbox boasts incredible graphical fidelity and performance for unparalleled gaming. The three air-flow channels keep the console cool and quiet.
Split motherboard
For the first time ever on console, an innovative split motherboard keeps the new Xbox internals evenly temperature controlled, allowing for the console to output more power.
Whisper-quiet fan
Designed as part of the parallel cooling architecture, the whisper-quiet fan keeps the internal components of the new Xbox Series X cool without disrupting gameplay.
More Xbox game storage
Experience additional game storage at peak speed and performance. The Xbox Series X Storage Expansion Card is a 1TB card which is inserted directly into the dedicated storage expansion port.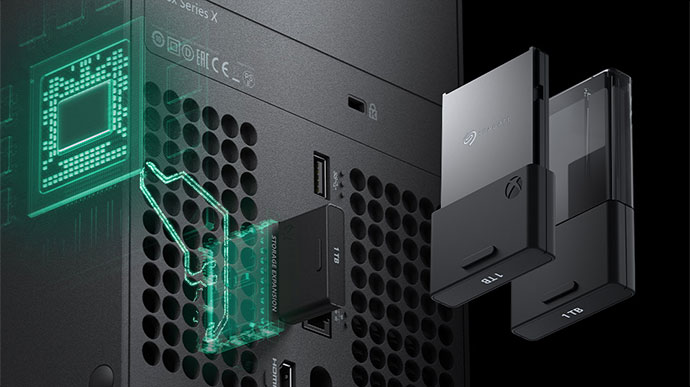 Improved game performance
Thanks to the new Xbox Velocity Architecture, thousands of games on Xbox One, including Xbox 360 and original Xbox Games, will experience improvements in performance. Improvements include boot and loads times, higher resolutions, more stable frame rates and improved quality.
Optimised for Xbox Series X
The Optimised for Xbox Series X badge identifies games which showcase unparalleled load-times, heightened visuals and steadier framerates at up to 120FPS. This includes new Xbox Series X games as well as previously released titles that have been rebuilt.