SWIMWEAR
FLASHBACK:
FROM COVERED UP TO
BARELY THERE... WHICH
WAS YOUR FAVOURITE?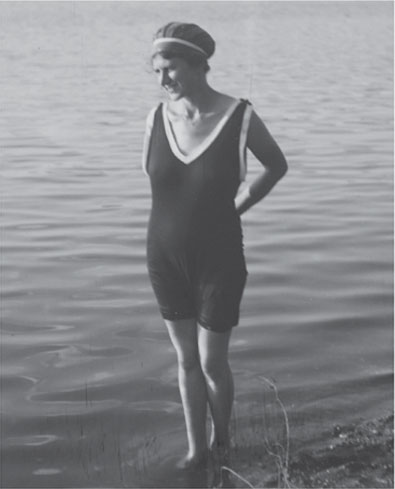 1920s
ALL COVERED UP
Bathing beauties showed off their athletic figures, in figure-hugging, sleeveless tank suits - cut rather unflatteringly at the mid-thigh.
1930s
SWIMWEAR
GOES SEXIER
Shorter styles with lower necklines to accentuate the bust, and higher cut legs to show off their slender hips.
1940s
SWIMWEAR
GETS CLEVER
Cut-away suits with tummy-control panels and bra cups for support become more popular. Looking like corsets, they help show-off more curvier, feminine figures like the classic hourglass shape.
MEANWHILE... THE TWO-PIECE BIKINI IS BORN!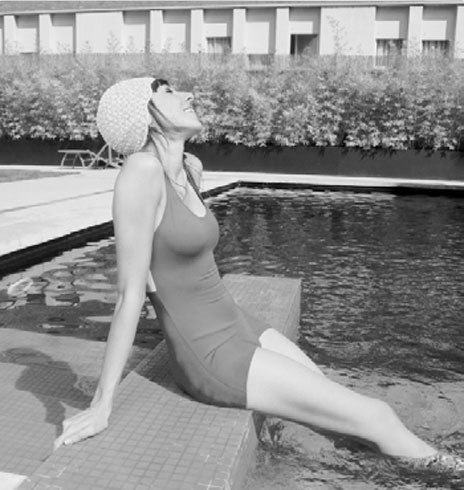 1950s
FULL-FIGURED
& FABULOUS
It's all about big boobs, small waist and a big bum! Women show off their fuller figures in strapless or halterneck swimsuits with ruching or ruffles for hip coverage.
bikinis have skirt bottoms & a high waist for modesty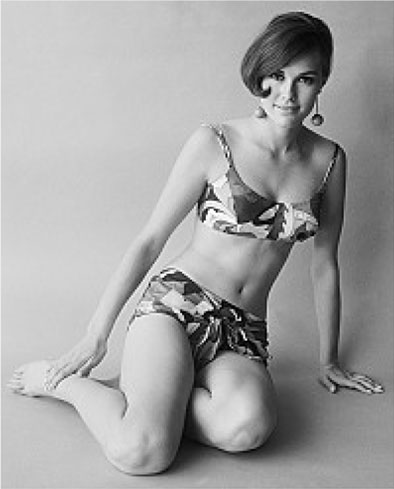 1960s
LOVING THE LYCRA
Pear-shaped ladies with long legs and bigger bums love Lycra swimsuits with revealing mesh side-panels and flared-over skirts to disguise wobbly thighs!
bikinis go daring and expose
the belly-button
1970s
SWIMWEAR GOES
FASHIONABLE
Super-tight with a deep, plunging neckline, low back and ultra-high legs - in bright colours or metallics.
sun-worshippers step out in string
bikinis for an all-over tan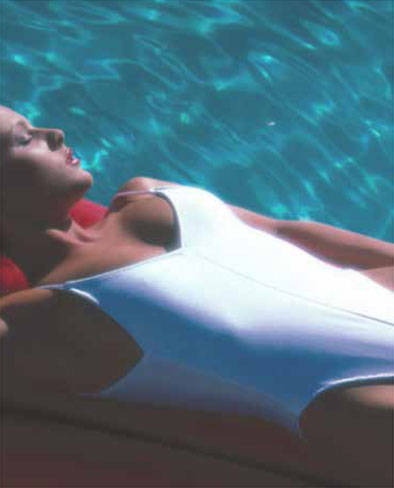 1980s
TAKING THE
PLUNGE
The G-string arrives from the beaches of Brazil. Meanwhile, the V-kini - narrow fronted with a super high leg and plunging neckline - becomes the swimsuit of choice.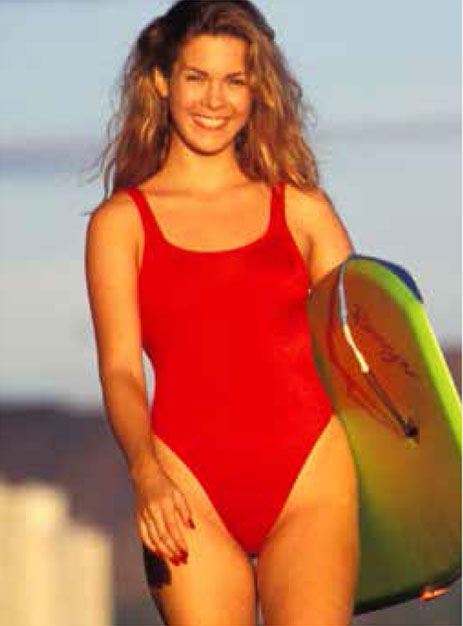 1990s
INSPIRED BY
BAYWATCH
Swimsuits are cut lower on the bust and over hip height on the legs.
EVEN BIKINIS GO HIGH ON THE WAIST AND THE LEG. BUT IT'S TOO MUCH SKIN ON SHOW FOR SOME, SO TANKINIS PROVE POPULAR.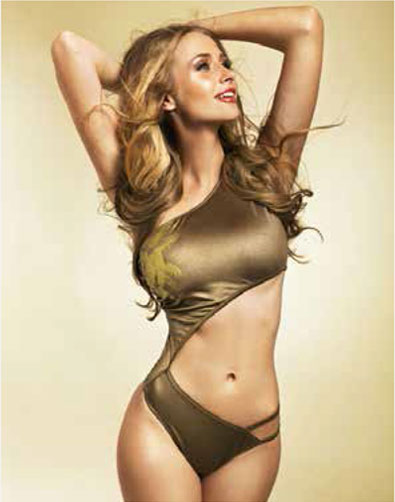 2000s
BARELY THERE
It's all about ultimate exposure in the Noughties. Barely there bikinis, triangle bikinis, boy-shorts and cut-away swimsuits are all the rage.
ELSEWHERE, APPLE-SHAPED LADIES SLIP INTO SWIMSUITS WITH BUILT-IN SUPPORT.
2010s
PRETTY PRINTS
Liz McClarnon's new swimwear collection for Fashion World is full of beautiful designs from printed bikinis, swimsuits and swim dresses – it's perfect for a little fun in the sun!
FROM SEAGULL TO CHERRY TO WATERMELON, THIS DECADE WE'RE FALLING HEAD OVER HEELS FOR THESE CUTE PRINTS!